High Standards
Serviced
Office
Service
All you need to do is Bring your computer and start working in our fully equipped modern offices. Now you don't have to waste time managing the administrative work of your office. You will have time to think about how to grow your business. Don't waste your time and money. Enjoy safe and happy work with professional office services. Your office is ready, just concentrate on your work.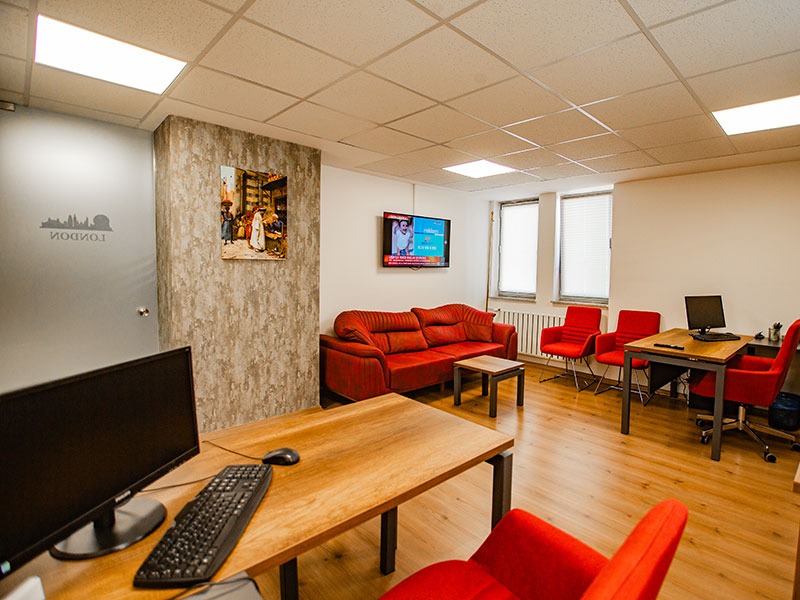 Ready office service
Excellent location, our office will help you in your business.
We are waiting for you at a prestigious address
Your serviced office completely eliminates costs from your life
Your serviced office completely eliminates costs from your life
You can save on decoration, furniture, retention and infrastructure.
You will not worry about paying for internet, electricity, water, natural gas, fees, additional costs.
You pay for all office space at our reasonable prices. As your company grows, you can expand without changing addresses.
---
Prestigious Offices
Let our experienced team help you with all your requests. Working efficiently in the offices prepared for you and with a focus on your business.
You can easily calculate your annual expenses and get rid of all hidden costs with our packages.
The concept of a serviced office is realistic enough to keep you interested! Take your computer, just come. Focus on your work. With design, technology infrastructure and prestigious location, your efficient work areas are ready.
As a "Dem-Office" you can run your business without worrying about IT subsidies, big business capital, helpers and kitchen costs, keeping in mind all the details.
You can get the VIP office experience with modern office furniture, wardrobes and armchairs in all-inclusive offices in different squares.
Fixed telephones with private extension numbers and high speed wired and cordless telephones.
Autonomous air conditioning and central heating systems, multifunction printer and LCD TV.
Paint, whitewash, decoration, infrastructure costs, fees, electricity, water, natural gas, internet you can get rid of costs.
Allocate additional budget for rent deduction, cleaning, and security services not necessary.
You will not be affected by water, tea, coffee, kitchen and additional office expenses.
You can conclude an agreement with the office for any period
You can take advantage of the fully equipped meeting rooms that make the difference.
All office expenses are paid under a single bill. As the company grows, you can expand your office without changing the address.